Neighbors Federal Credit Union - Prototype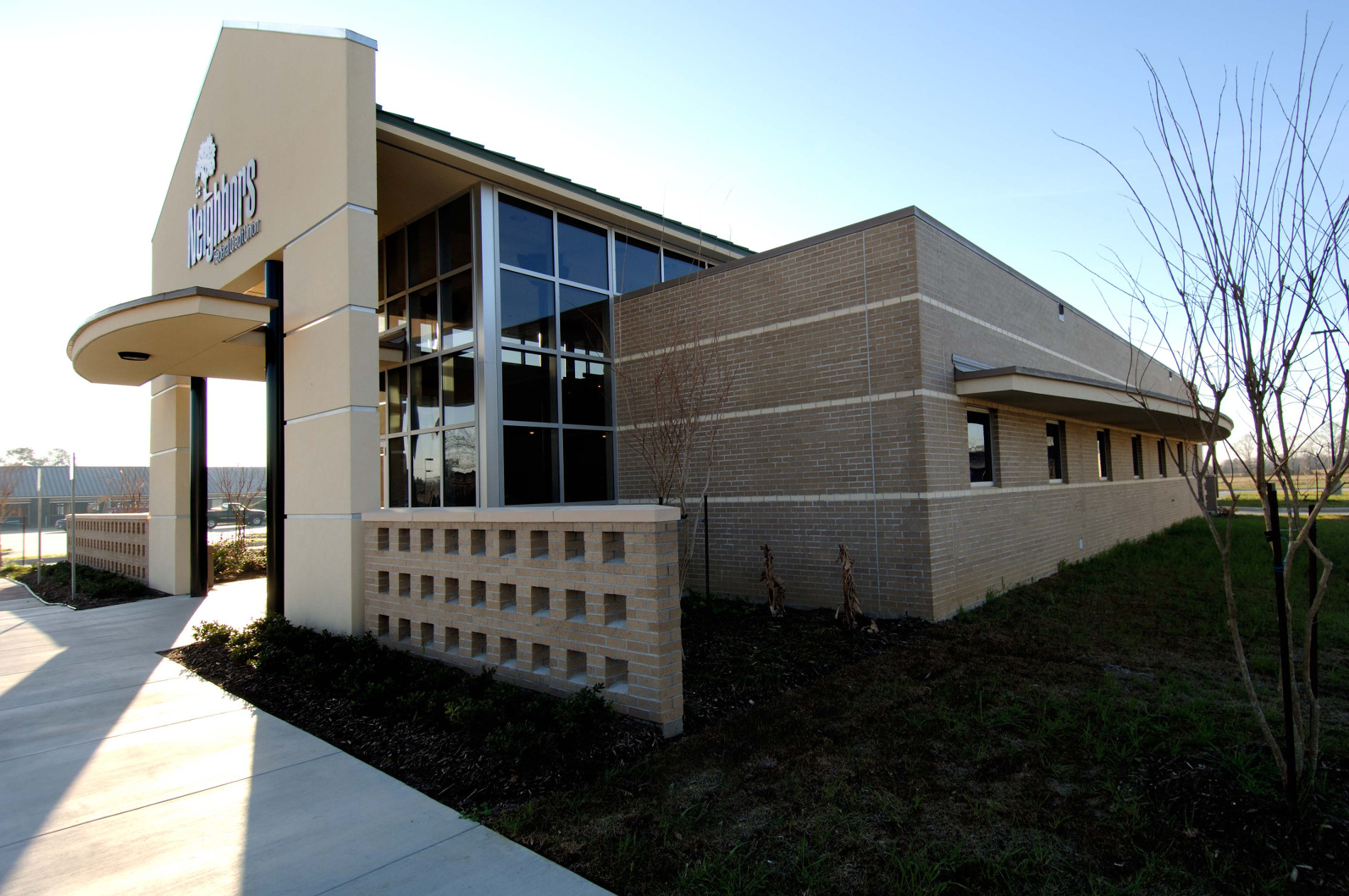 This 6,700 SF facility was designed by Crump Wilson Architects in response to a revamp of Neighbors Federal Credit Union's image and their aggressive expansion program. It was determined that a prototype design would standardize their branch needs, convey a consistent image, and allow them to realize the economies of repetition.
The central lobby is warm and friendly. The open wood trellis allows daylight to cascade down upon guests and seating vignettes, a coffee bar, and internet stations are conveniently grouped throughout the lobby.
At night, the building glows with the central lobby space shining through the transparent walls.
The effort was well-received by members. Many prototype units have been constructed and more sites are continually being evaluated.